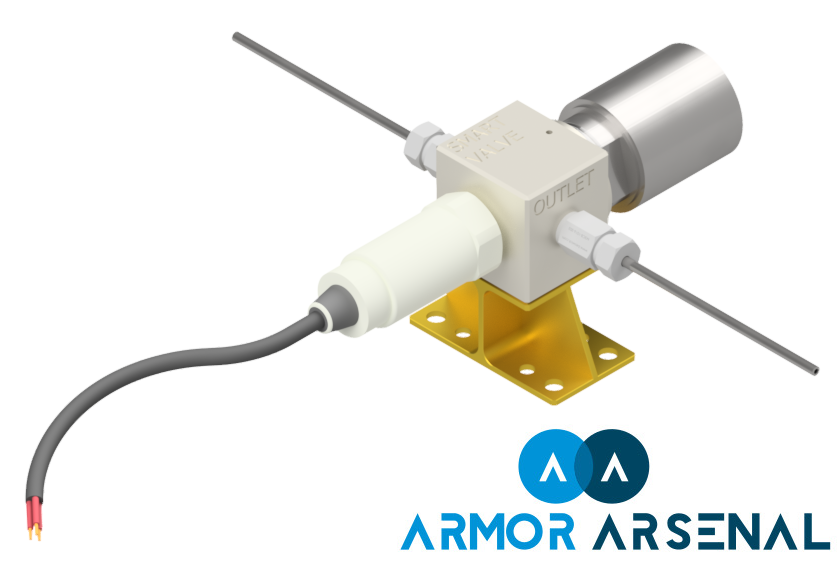 Armor Arsenal's Smart Valve is a multi-purpose miniature fluidic assembly providing:
Pressure control,
Mass flow control,
Single seat isolation,
and/or Pressure monitoring.
It includes a 2-way normally closed solenoid valve, a subminiature pressure transducer and an electronic controller. The Smart Valve offers outstanding potential for precision control in liquid or gas flow control. It combines low ripple, ultra low leak rate and high pressure tolerance in a small package.
Key Features
Compatible with Xe, Ar, Ne, Nitrogen, Helium, Hydrogen
Small footprint, lightweight (< 150 gr)
Tolerant to up to 105°C
1 x 10E-8 cc/sec/atm Helium leak tested
Operating pressure 1250 psi / 86 bar – 3000 psi / 200 bar version currently TRL 6
Customizable porting
RoHS compliant
Applications
On/Off flow control
Pressure monitoring
Linear flow control
Linear pressure control